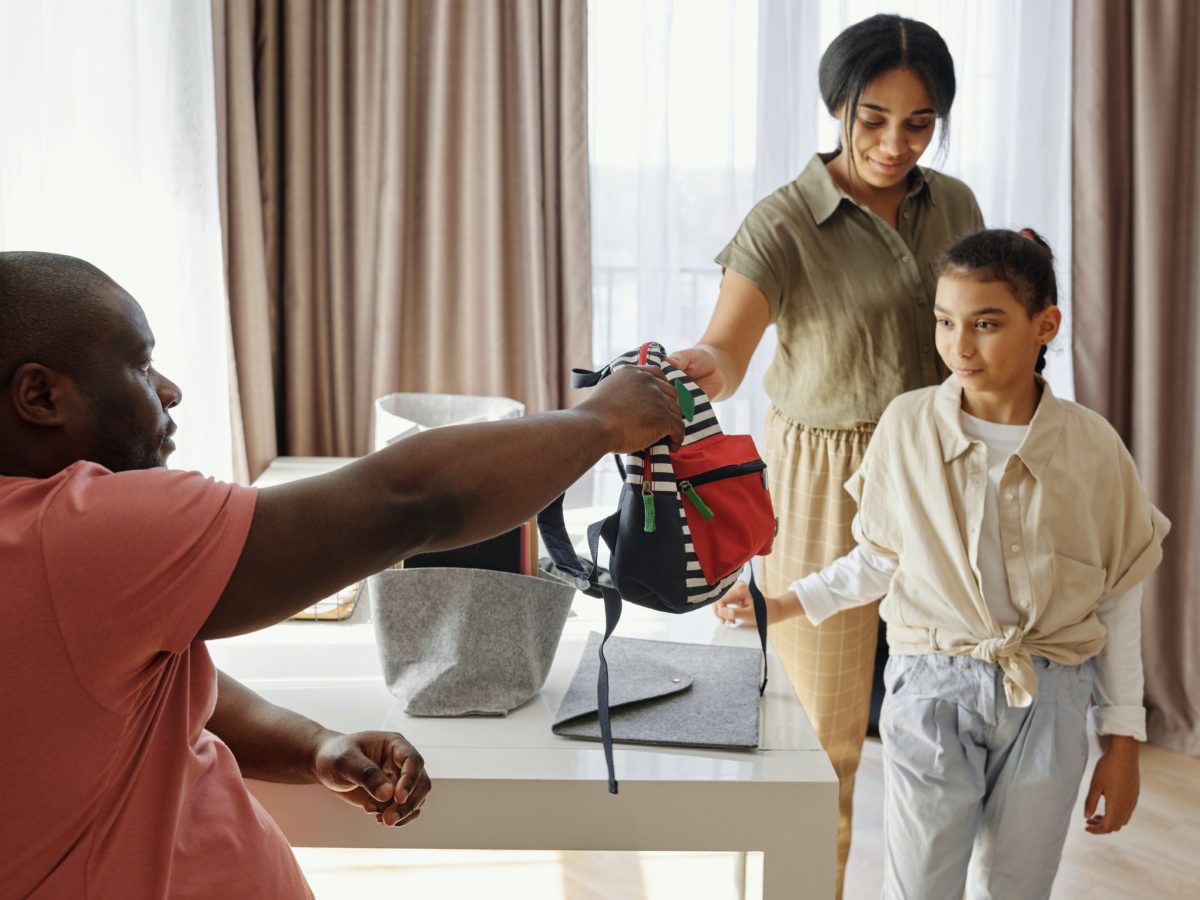 The U.S. Department of Education's newly created National Parents and Family Engagement Council and North Carolina's Parent Advisory Commission seeks to strengthen home-school partnerships by positioning parents as an essential voice in shaping how school leaders and teachers respond to the socio-emotional, academic, and psychological needs of children. I want to embrace the possibility that schools will listen to Black mothers like me and respond to the needs of Black children, yet as a Black parent and researcher, I know firsthand what it is like to navigate the choppy waters of K-12 schools in this state and country.
I cannot help but to feel a high degree of skepticism toward Black parent representation on this council and on the commission. We know the long history of Black parents asking this country's K-12 schools to provide their children with a quality education — to stop punishing them and pushing them out of schools. We know what often happens when Black parents ask schools to provide instruction that is truthful and affirms the cultural realities of Black children. This past academic year, as school boards responded to parents' desire to remove discussions of racism and supposed "critical race theory" from instruction, a Black mother and father in Dallas, Texas, were told to "Shut the f— up" when they decided to advocate for their children to learn the truth about this country's history.
The council and commission, for me, brings forward more distrust when I think about how K-12 schools have rarely elevated the voices of Black parents or increased their role in educational decisions. How will schools across the nation and in North Carolina undertake the effort needed to include Black parents in a school's decision-making? I can think of at least five ways to elevate the voices of Black parents:
Begin with asking Black parents what their dreams are and aspirations for schools.
Design action plans in schools that align with the dreams and aspirations of Black parents. When we design change for the most marginalized in our community, we will have more positive impact on the broader community.
Hold school-related meetings in churches or community spaces that are in proximity to the neighborhoods of Black families and affirm their cultural identities and realities.
Always believe that Black parents are cultural experts and possess knowledge of stories and practices used to advocate for their children in schools.
Create spaces that allow Black parents to feel safe and secure and support them with child care, food, and resources for well-being and wellness.
There exist a decade of studies demonstrating the impact of Black parent engagement on the positive academic and socio-emotional outcomes of Black children and, more broadly, a school's climate. Yet, too often, Black parents are mistreated by teachers and school personnel, disrespected, and interrogated. As a Black parent, I have had to learn how to suppress my anger in a room with a teacher who tells me something is wrong with my Black son because they cannot see his brilliance. I know what it feels like to advocate for a Black daughter and her giftedness in math only to witness her light diminished in an AP math course with a teacher who ignores and diminishes her abilities.
I know the reality of racism that remains entrenched in the education system. It shows up in the opportunity gap, the school-to-prison pipeline, and the racial trauma schools enact against Black children. I know it is more common for Black parents to experience barriers to services and further exclusion when advocating for schools to respond to their children's diverse academic and socio-emotional needs.
How will the council and commission actively work to include the voices of those parents most racially marginalized in this country — Black parents? And how will this council and commission get school leaders and teachers to be more responsive to the needs of its most racially marginalized and underserved students — Black children? While I applaud the efforts of the U.S. Department of Education and state Department of Public Instruction, I challenge them to think more deeply about this work and what systems need to change to increase Black parent engagement in schools.